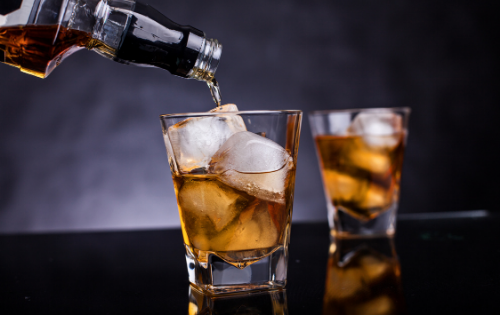 Scottish
Whiskeys
Choose from our popular Scottish Whiskey Brands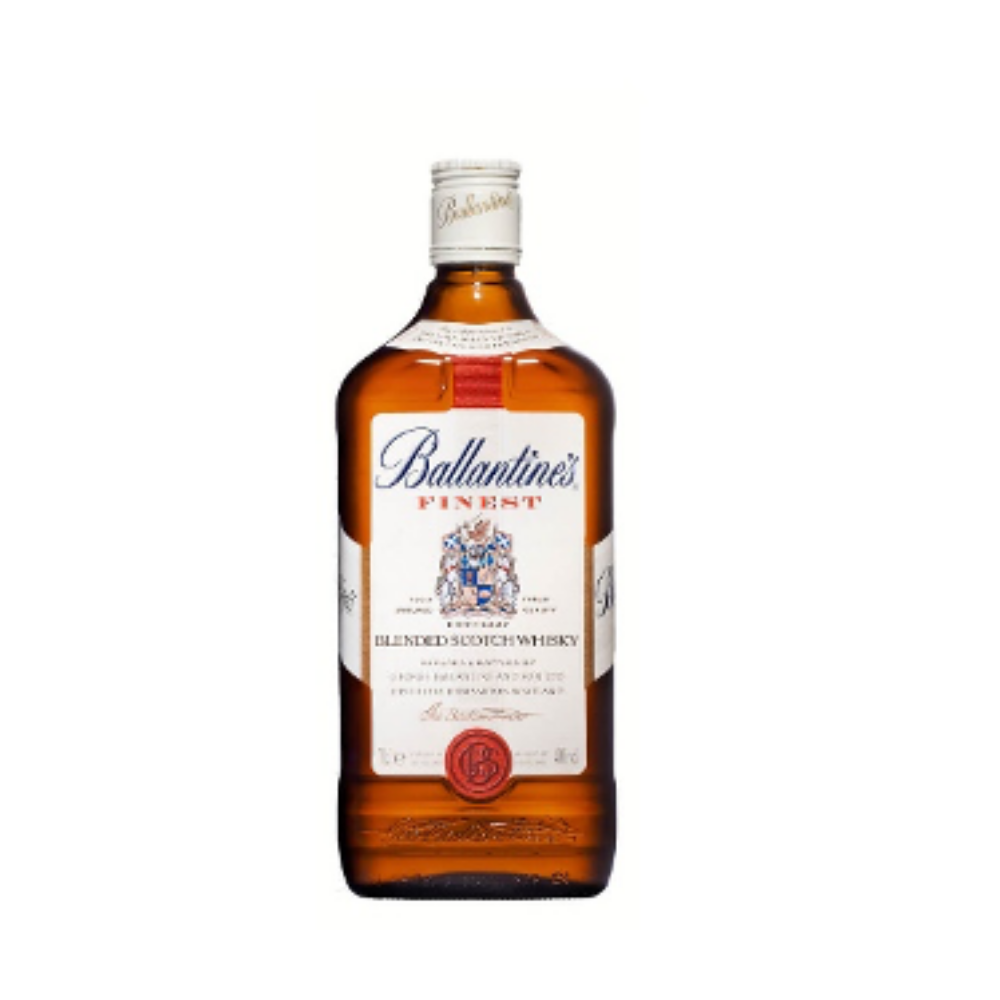 Ballantines Finest.
Nose: A light floral fragrance, peppered with spicy wood and sweet notes.
Taste: The perfect balance of spicy, nutty, and vanilla notes with hints of sweet sherry and exceptional smoothness.
Finish: Exceptionally smooth.
€4.50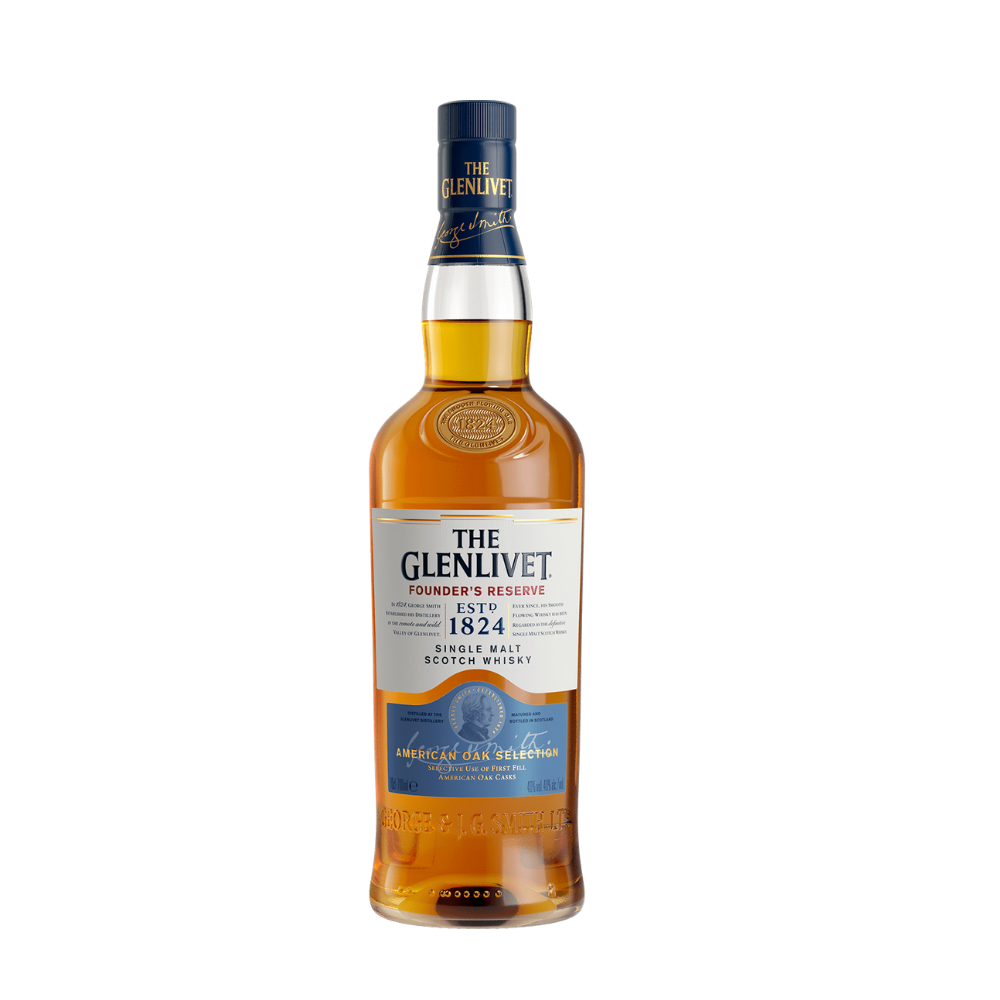 The Glenlivet Founders Reserve.
Nose: Citrus, fruit, and a sweet orange
Taste: Zesty orange, pear, toffee, and apples
Finish: Creamy sweetness and zesty fruits
€7.00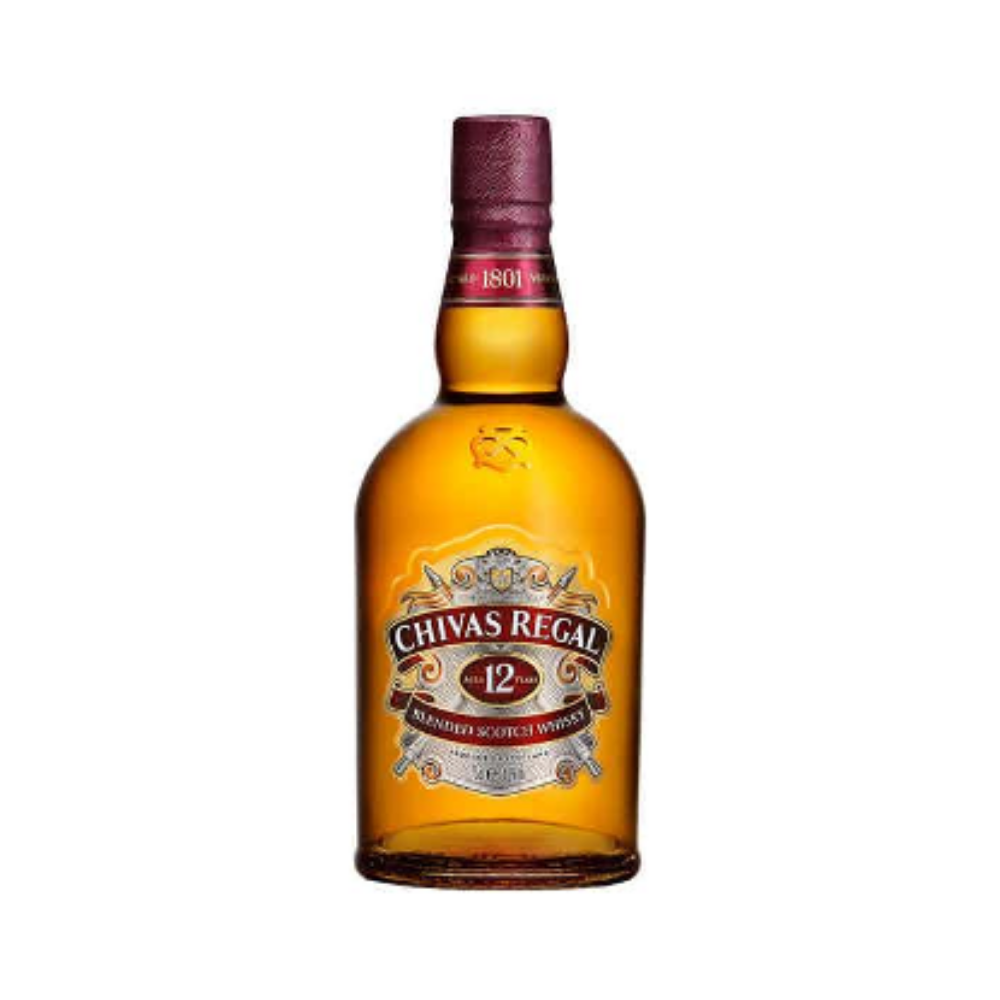 Chivas Regal 12 Year Old.
Nose: An aromatic infusion of wild herbs, heather, honey & orchard fruits
Taste: Round and creamy with a full, rich taste of honey and ripe pears, with vanilla hazelnut and butterscotch notes
Finish: Rich and lingering
€7.50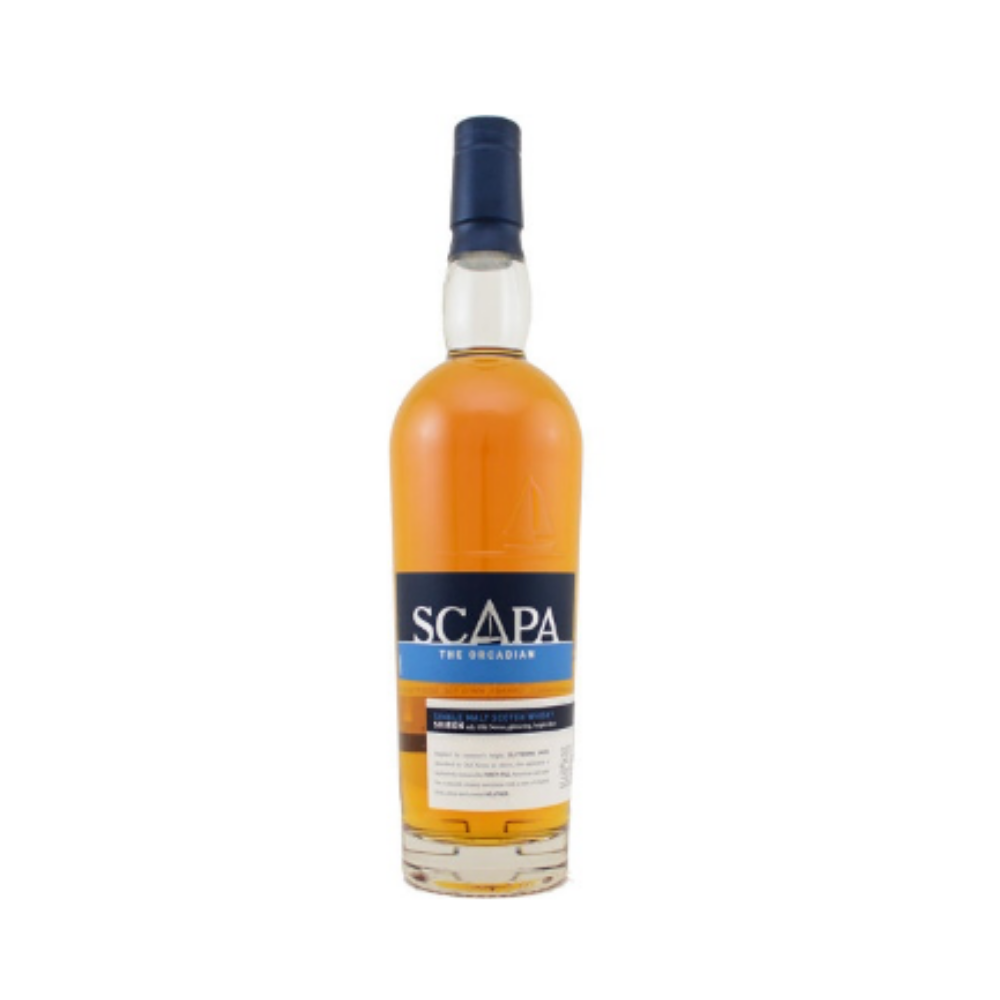 Scapa Skiren.
Nose: Delicate scented floral flavours with a hint of fresh pear. Sweet and fruity pineapple notes with a citrus tang.
Taste: Smooth and sweet, ripe honeydew melon slices, bursts of fruity pear and lemon sherbet.
Finish: Long, refreshing, shimmering sweetness.
€11.00
Laphroaig Single Malt 10 Year Old.
Nose: Huge smoke, seaweedy, "medicinal", with a hint of sweetness.
Taste: Surprising sweetness with hints of salt and layers of peatiness.
Finish: Lingering
€9.40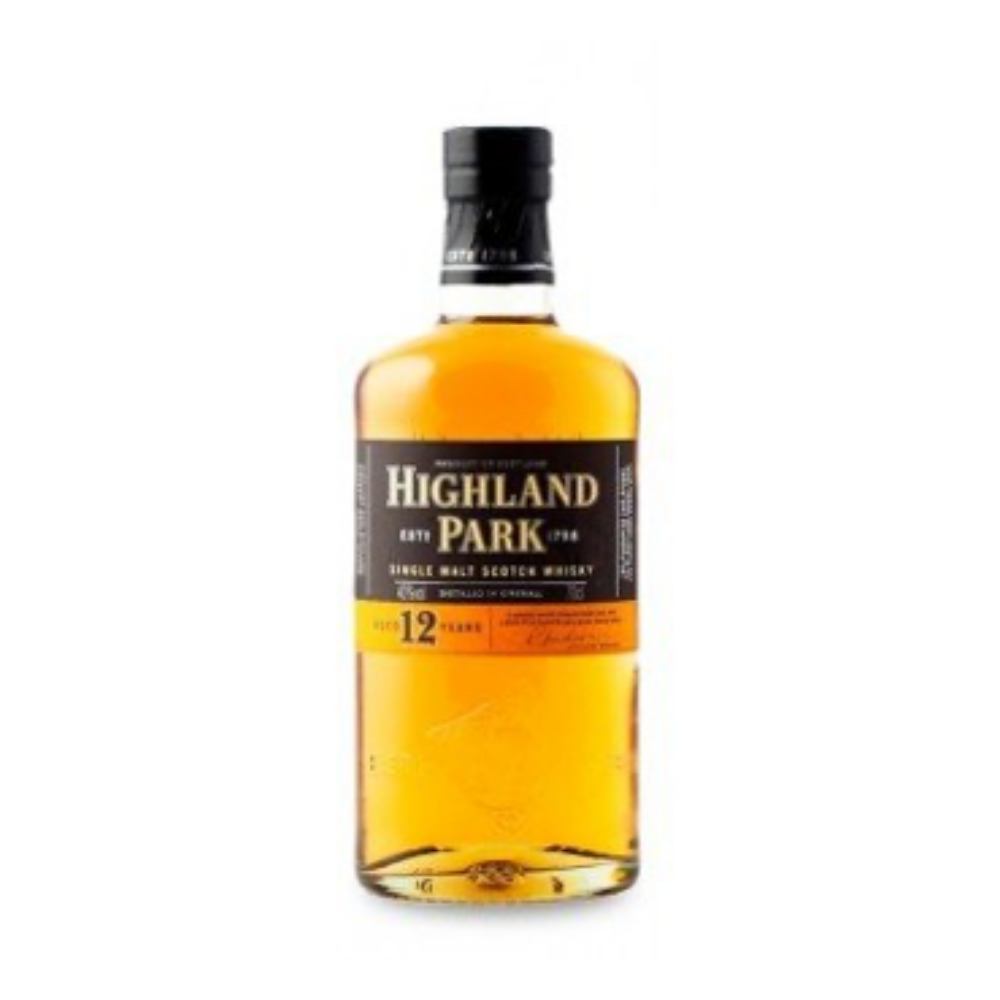 Highland Park 12 Year Old.
Nose: Fresh, clean and very aromatic. Floral notes abound the senses with a light grassiness. Notes of creamy Manuka honey and a touch of juicy citrus with cream.
Taste: Full with a pleasant depth. Lurking somewhere in the substratum a grilled orange lies. Notes of granary toast and green tea with jasmine. A touch of sweetness.
Finish: Long with a peppery spice and wood shavings
€10.00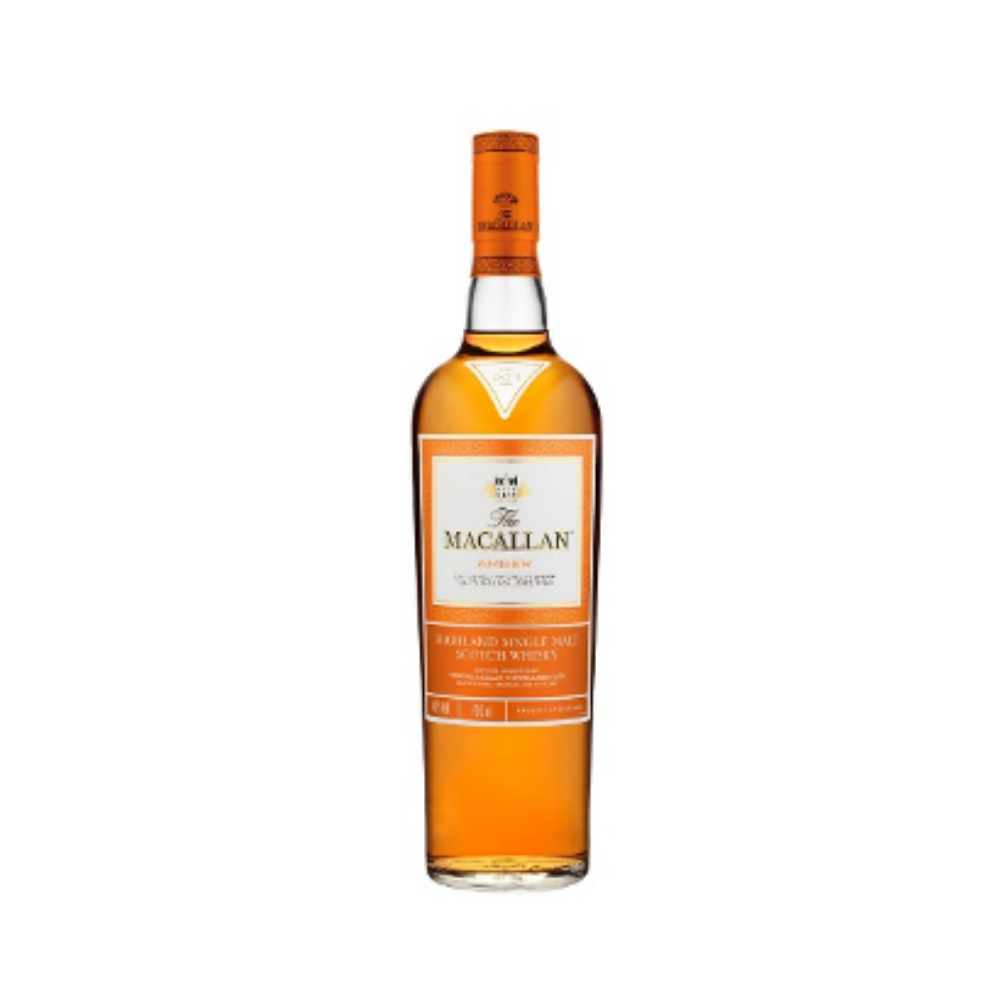 The Macallen Amber Single Malt.
Nose: Polite, almost apologetic at first, with a floral, citrus sweet nose that gains presence, commanding a chorus of vanilla notes over freshly harvested grain. Raisin, sultana, and cinnamon look on as toffee apples and candy floss step into the limelight.
Taste: Fresh green apples and lemons mingle with cinnamon. Ginger notes hover as fruit takes over, with subtle oak lingering in the wings.
Finish: Light to medium with soft fruits and cereal, slightly dry.
€8.00
The Balvenie Single Malt 12 Year Old.
Nose: Sweet fruit and Oloroso sherry notes, layered with honey and vanilla.
Taste: Smooth and mellow with beautifully combined flavours of nutty sweetness, cinnamon spiciness and a delicately proportioned layer of sherry.
Finish: Long and Warming
€9.00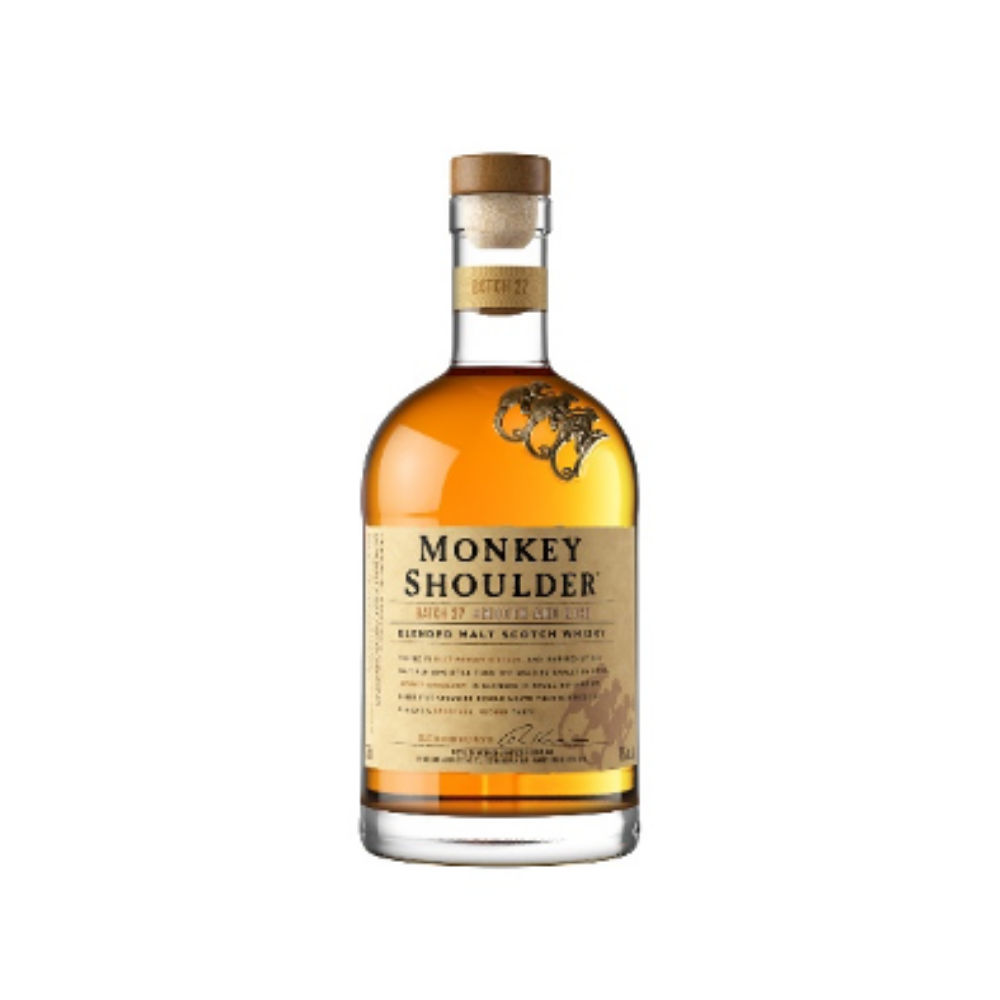 Monkey Shoulder.
Nose: An elegant, stylish nose of marmalade, Crema Catalana (apologies, but it really is there), cocoa and malt. Plenty of vanilla and a sprinkling of winter spice alongside a mouth-watering hint of aniseed.
Palate: A malty, creamy delivery with a suggestion of berry fruit. Juicy toasted barley, cloves and butterscotch. Manuka honey, hot-buttered-toast and dried apricot develop.
Finish: Medium length, spicy oak and a hint of peppermint on the tail.
€6.50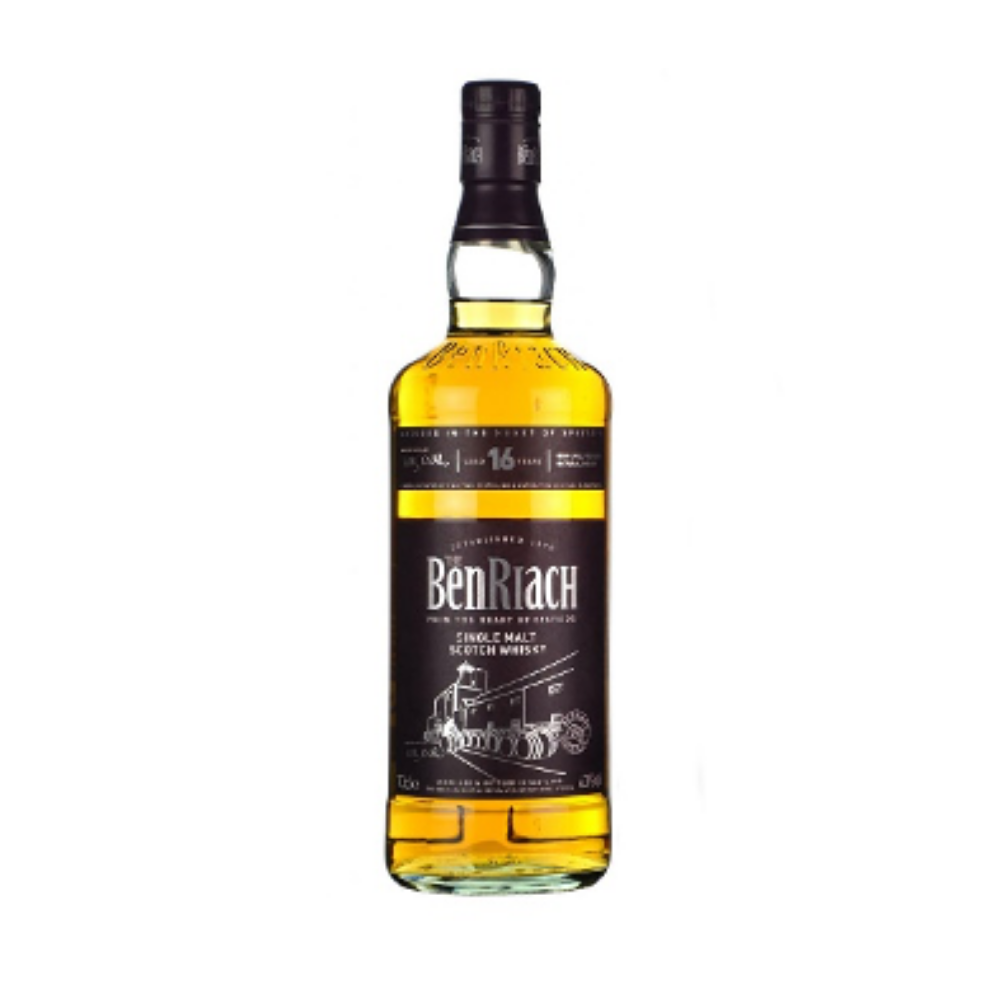 The Benriach Single Malt 16 Year Old.
Nose: Fruity-fresh aroma. Honeyed sweetness with a touch of dryness.
Taste: Tastes of sweet barley and vanilla. Buttery with some apple peel.
Finish: Medium length finish, some caramel, dark sugar and a pinch of peat
€7.20
Bruichladdich Single Malt.
Nose: Opening with barley sugar and a hint of mint before leading into the most wonderful notes of freshly cut wild flowers; buttercup, daisy, meadowsweet, myrtle, primrose and cherry blossomAfter some four or five minutes and with the addition of a little water, caramelised fruits drift onto the scene; lemon drops and honey, tangerine and tablet.
Taste: The palate entry is refined and refreshing, the sweet oak and the barley arriving together sending the taste buds into raptures. The fruits from distillation drift in on an atlantic breeze and pop on the tongue like champagne bubbles. A combination of ripe green fruit, brown sugar and sweet malt bring closure.
Finish: Its best enjoyed in good company, you just don't want the evening to end. It brings warmth to the heart and soul. The clock slows down and the cares of tomorrow disappear into the dawn.
€11.00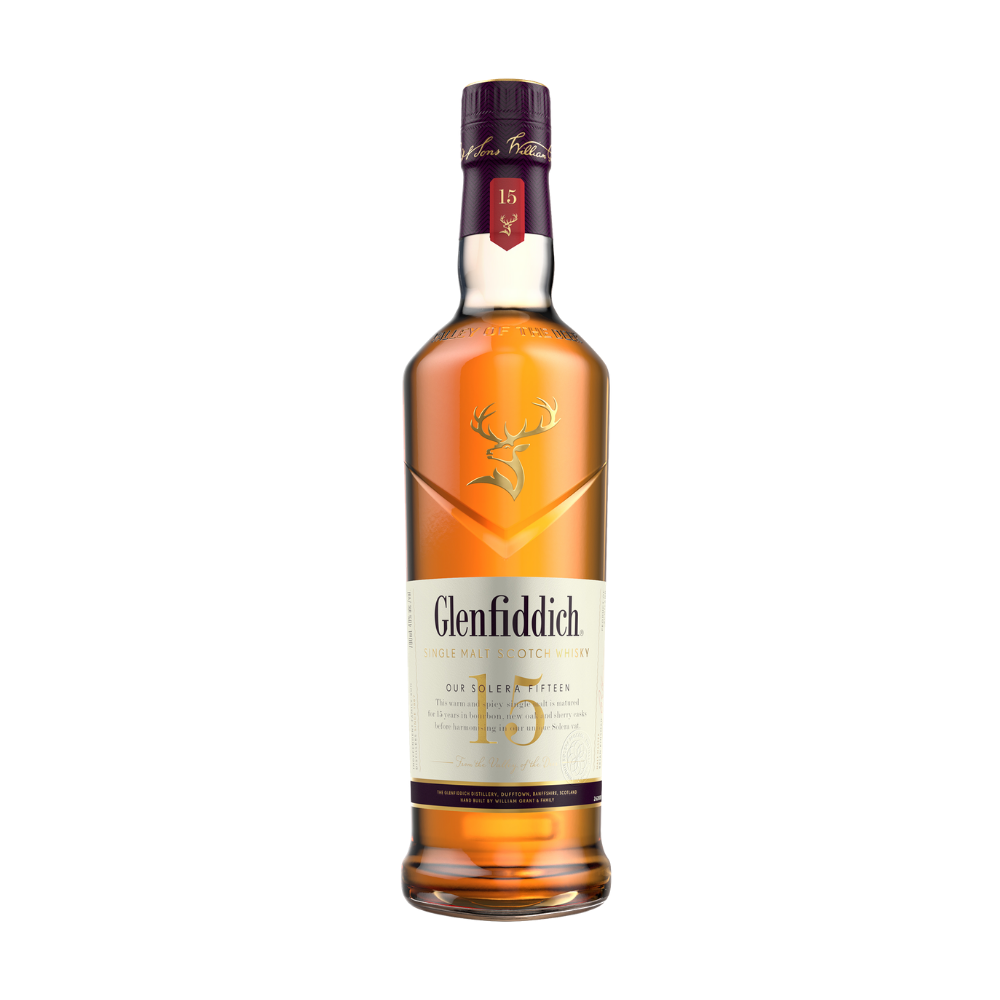 Glenfiddich Single Malt 15 Year Old.
Nose: An intriguingly complex aroma. Sweet heather honey and vanilla fudge combined with rich dark fruits.
Taste: Silky smooth, revealing layers of sherry oak, marzipan, cinnamon and ginger. Full-bodied and bursting with flavour.
Finish: Satisfyingly rich with lingering sweetness.
€10.00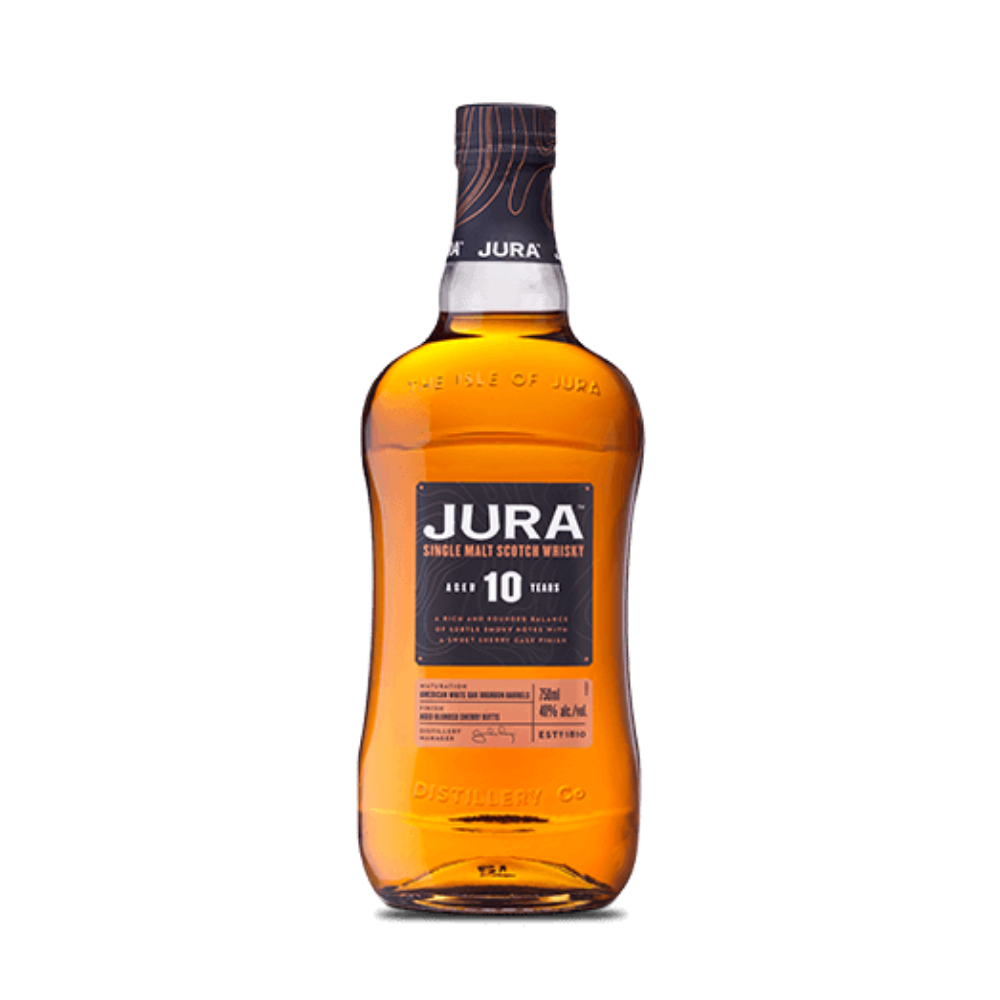 Jura Single Malt.
Nose: Aromas of fruit, cracked pepper and dark chocolate.
Taste: Nectarines, ginger and freshly ground coffee.
Finish: Fruity dark chocolate fades to reveal apple and a touch of liquorice.
€7.50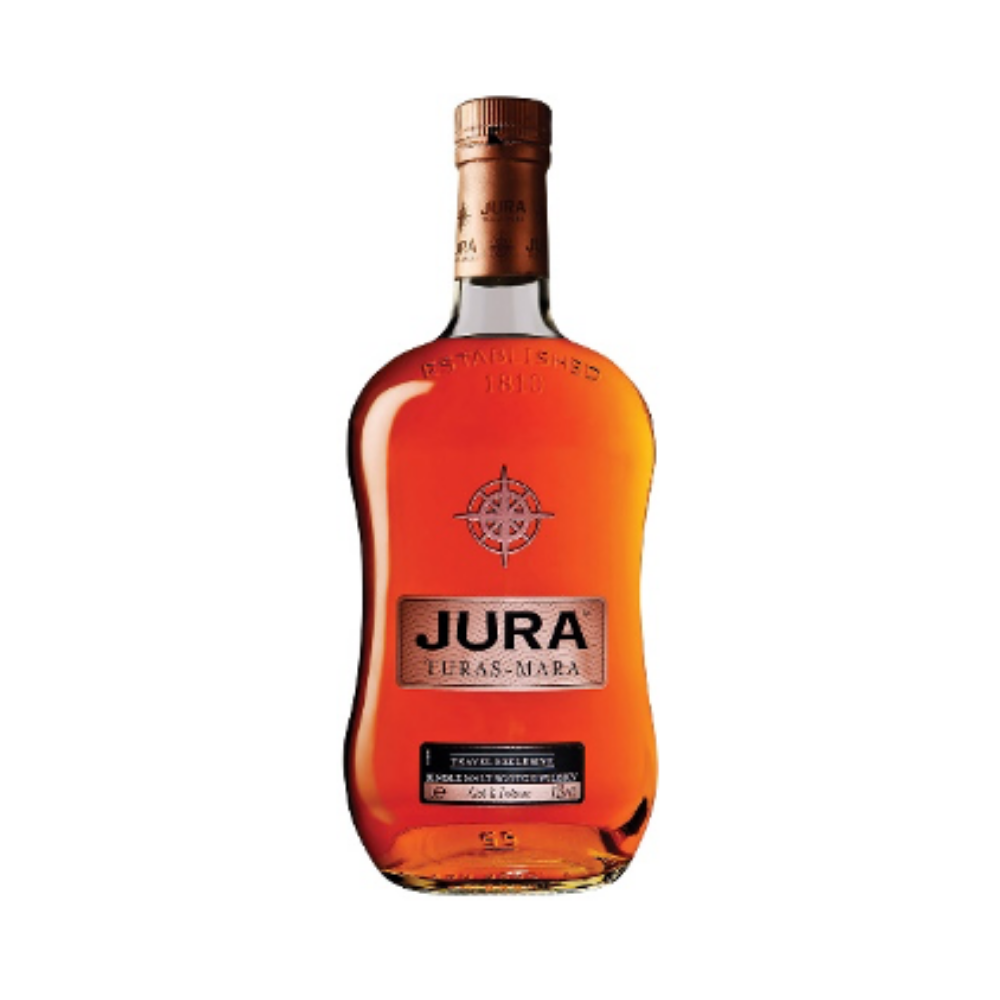 Jura Turas Mara Single Malt.
Nose: Fresh fruits such as plums, black grapes and cherries with vanilla and hints of toffee.
Taste: Lots of vanilla, honey, chocolate and yummy things like that. The sherry influence is especially present making it really bitter-sweet.
Finish: A long and full finish with oak bringing the most in there.
€8.50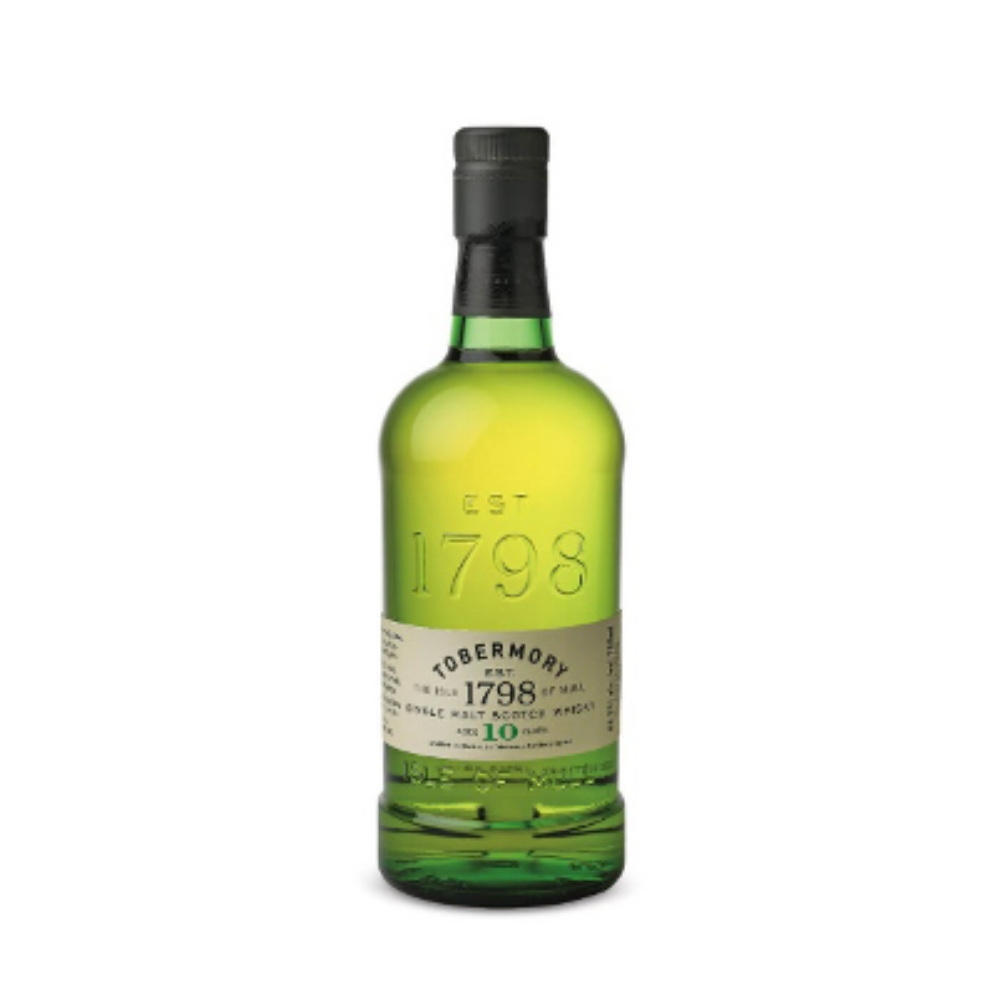 Tobermory Single Malt 10 Year Old.
Nose: Rich island character with tantalising hints of grass, malt, gingerbread, stewed fruit syrup and finely polished oak.
Taste: Gloriously smooth and velvety. An electric tang of fruit, sublimely spiced gingerbread, acacia honey and aniseed give a sophisticated sweetness that is absolute paradise.
Finish: Ginger and spicy oak meet with bitter chocolate and almond before gently fading with the sweetest sea salt.
€8.50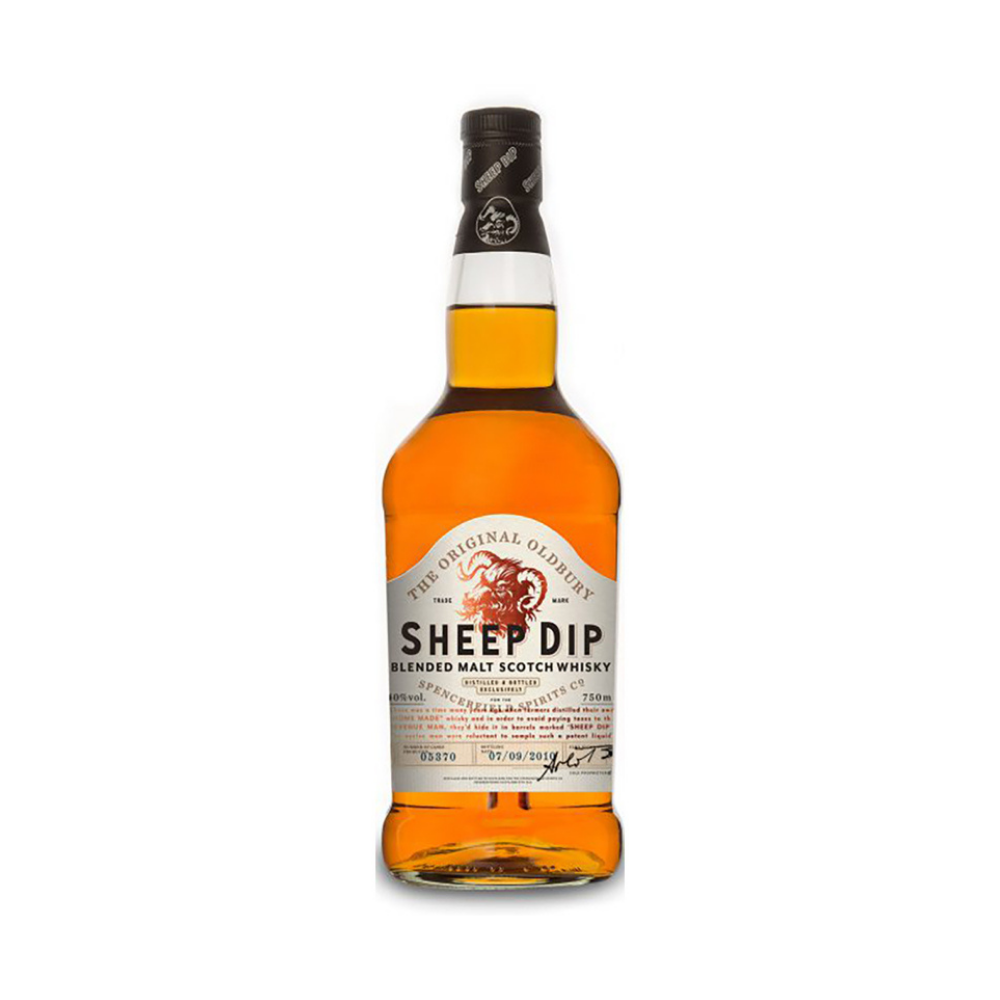 Sheep Dip Blended Malt.
Nose: Delicate and refined. Soft sensual floral notes arise in perfect harmony supported by an attractive array of complex fruit flavours. Melon, pear and orange with a hint of almonds.
Taste: Malty flavours drawn from the distilling regions of Scotland. Each area forges and makes its own inimitable contribution to this outstanding pure malt — the main accent being expressed from the Highlands and Speyside Valleys.
Finish: A punchy and tangy lasting finish.
€7.00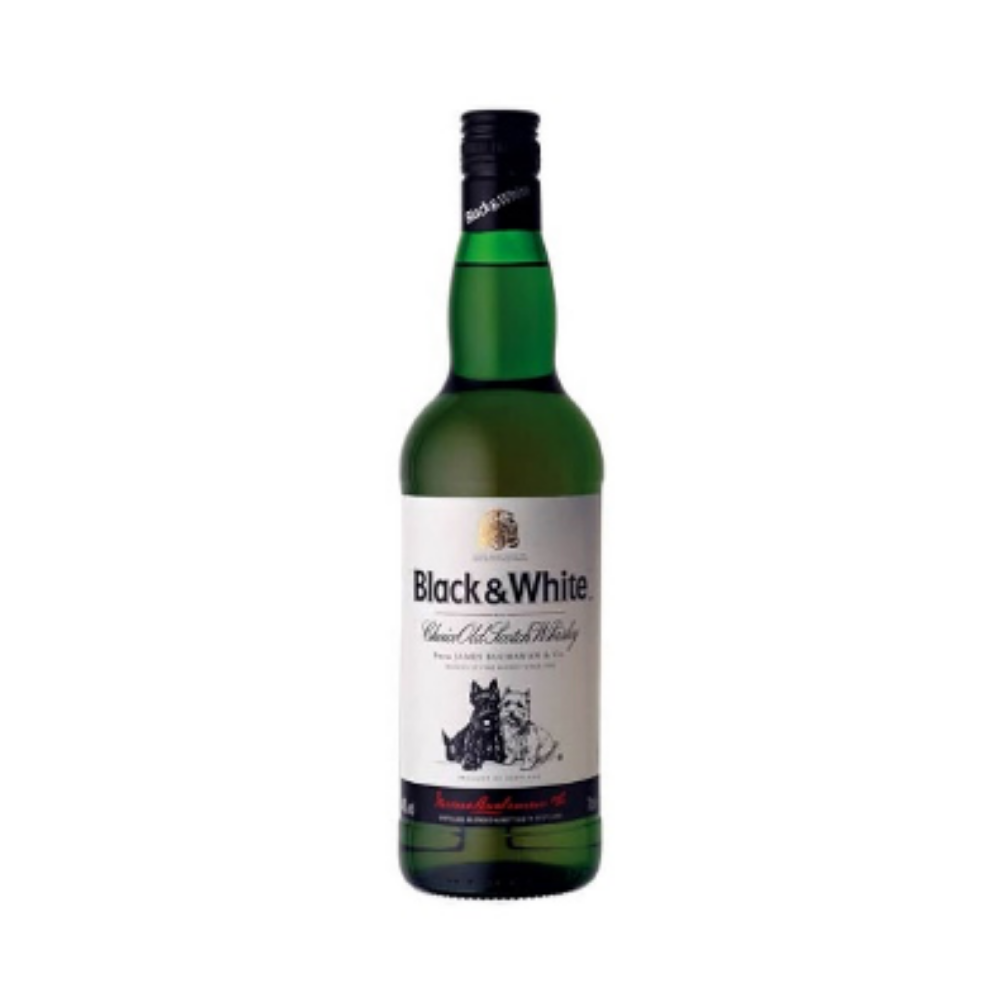 Black & White Scotch Whiskey.
Nose: Some sour citrus, with sharp grain and biscuits, and a touch of peat.
Palate: Sugary dried fruit, young oak, vanilla, caramel and lemon.
Finish: Short, with a slight sweetness of honey.
€4.50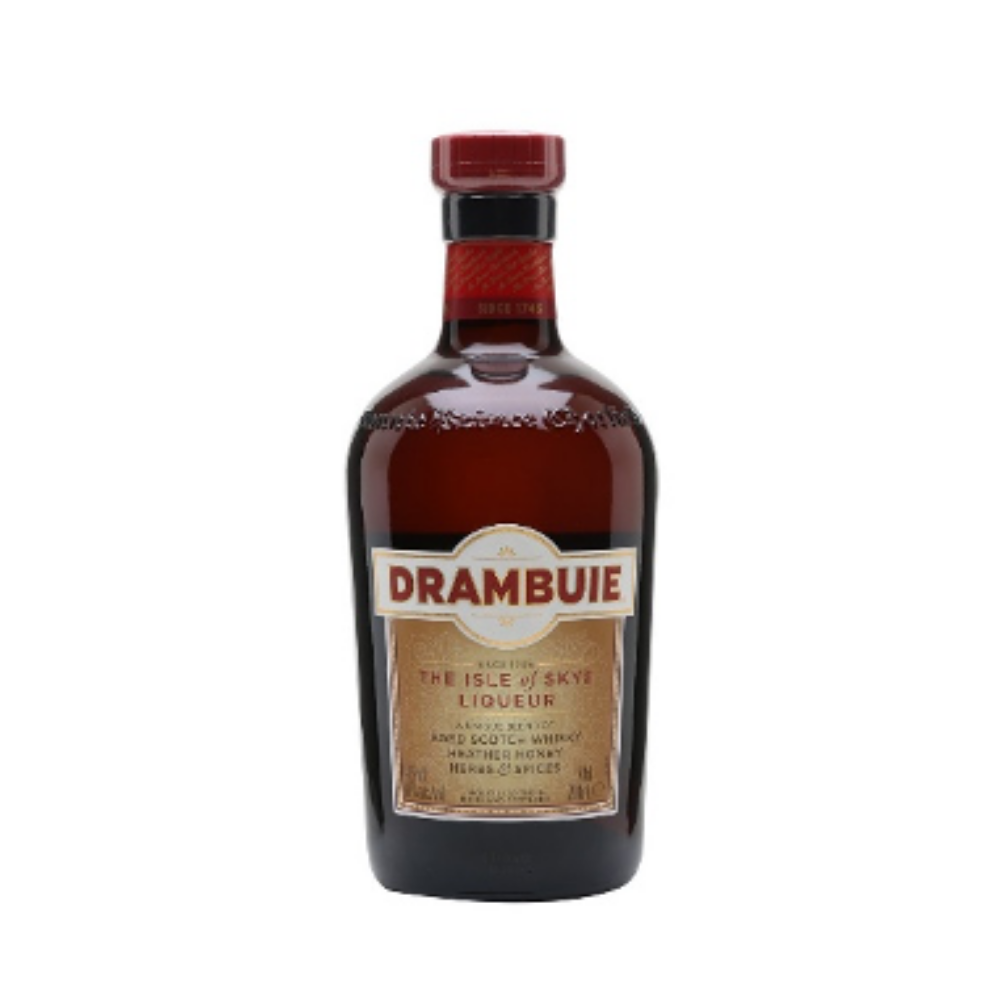 Drambuie.
Nose: Intriguing herbal/medicinal nose, with notes of pepper, grass, dried hay, fried flowers, orange peel, and licorice.
Taste: Sweet but lively and light on the palate, as the orange explodes and the whisky boldy appears, wrapped in honey and herbs.
Finish: The finish is herbal and sweet as the whisky strolls off into the distance. Overall, quite complex and rewarding.
€6.00